Ferrite Beads: The Importance of Noise Suppression in Circuit Design
Views: 0 Author: Site Editor Publish Time: 2023-06-08 Origin: Site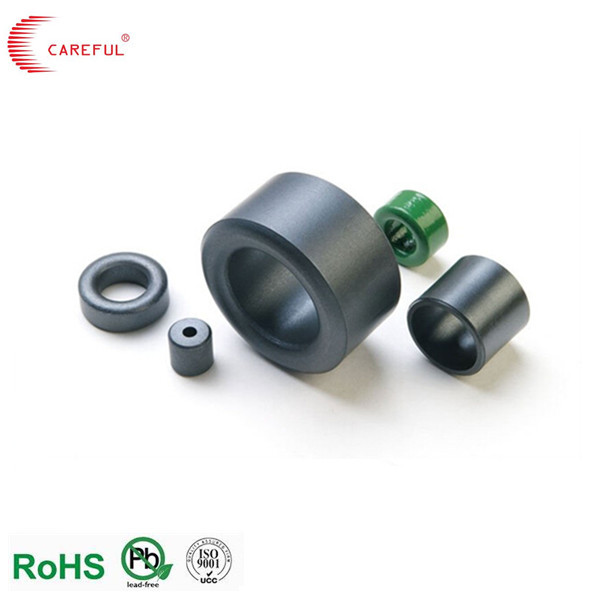 Ferrite beads are a key component in electronic circuit design. They are designed to suppress high frequency noise and interference present within circuits. Noise can come from a broad range of sources such as voltage spikes, electromagnetic interference, and other sources that can affect the performance of electronic devices. Ferrite beads are essential in protecting electronic devices from these unwanted noises and can be used for a wide range of applications.
The importance of noise suppression in circuit design cannot be overstated. It is essential to ensure that electronic devices are free from any unwanted interference that might negatively impact their performance. This is where ferrite beads come in, as they act as effective filters that suppress any high frequency noise. They work by absorbing high frequency noise within the circuit, turning it into heat, and reducing the effects of the noise.
Ferrite beads are made up of a ceramic core that is wrapped in a metal conductor. The conductor is usually made from copper or a copper alloy and is responsible for minimizing the noise level within the circuit. The ceramic core, on the other hand, is designed to increase the impedance of the circuit at higher frequencies, thereby reducing the noise level present within the circuit.
Ferrite beads can be used in a wide range of electronic devices, including power supplies, microprocessors, and audio amplifiers, to name a few. They are particularly useful in devices where the frequency range is high. Ferrite beads have the added advantage of being compact and can be added to a circuit without taking up much space. This makes them an ideal choice for applications where space is at a premium.
In conclusion, ferrite beads are a vital component in circuit design thanks to their ability to suppress high-frequency noise and interference effectively. They are versatile and can be used in a wide range of electronic devices, making them essential for anyone wishing to design reliable electronic circuits. Their compact size and ability to fit into tight spaces make them an ideal choice for anyone looking to design small and powerful electronic devices. Overall, ferrite beads are an essential component for any electronics enthusiast's toolkit.