DIY Ferrite Core Inductor for Your Next Electronics Project.
Views: 0 Author: Site Editor Publish Time: 2023-07-20 Origin: Site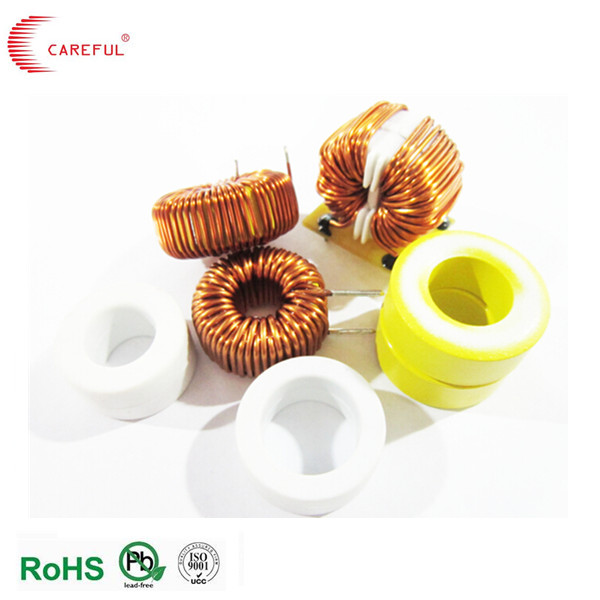 If you're working on an electronics project, chances are you'll need an inductor to filter or store energy. While you can buy pre-made inductors, making your own can be a cost-effective and rewarding approach. In this article, we'll guide you through making a DIY ferrite core inductor.
First, let's talk about what a ferrite core inductor is. Essentially, it's an inductor that uses a magnetic core made of a ferrite material. Ferrite has high magnetic permeability, meaning it can store magnetic energy in a small space. This makes it ideal for compact inductors that can handle high frequencies.
To make your DIY ferrite core inductor, you'll need a few materials:
- A ferrite core - these can be purchased from electronics stores or salvaged from old electronics.
- Copper wire - the gauge and length will depend on the inductance value you're trying to achieve.
- Soldering iron and solder
- Wire strippers
- Winding tool - you can make your own by wrapping a cardboard tube with electrical tape.
Once you have your materials, follow these steps:
1. Determine the inductance value you need for your project. You can use an online calculator or consult a reference book to find the appropriate number of coil turns and wire gauge.
2. Prepare your ferrite core by cleaning it with a cloth and removing any rough edges or burrs.
3. Measure and cut your copper wire to the necessary length.
4. Strip one end of the wire and solder it to the ferrite core.
5. Use your winding tool to wrap the wire around the core, making sure each turn is compact and snug.
6. When you've made the desired number of coil turns, strip the other end of the wire and solder it to the opposite end of the ferrite core.
Congratulations - you've made your own ferrite core inductor!
It's worth noting that the inductance value of your DIY inductor may not be exact, and there may be some trial and error involved in getting it to work for your specific project. However, the satisfaction of making your own component and the cost savings make it a worthwhile endeavor.
In conclusion, making a DIY ferrite core inductor can be a great way to customize your electronics projects and learn about how inductors work. With a little bit of patience and the right tools, you can create an essential component for your next project. Happy building!